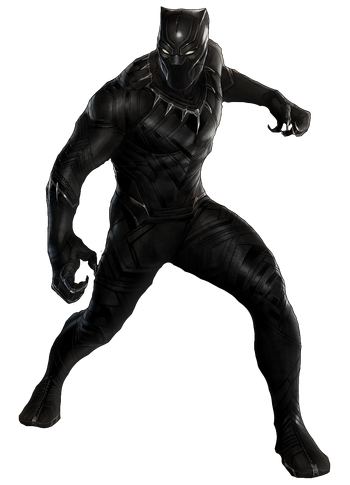 T'Challa
(a.k.a.
Black Panther
) is the prince of the kingdom of
Wakanda
, assuming the role of the "Black Panther" as the protector of his kingdom.
History
Early life
T'Challa was born to king T'Chaka and queen Ramonda as the crown prince of Wakanda, a highly scientifically advanced country in Africa.
Storm
The Black Panther
See Also
Ad blocker interference detected!
Wikia is a free-to-use site that makes money from advertising. We have a modified experience for viewers using ad blockers

Wikia is not accessible if you've made further modifications. Remove the custom ad blocker rule(s) and the page will load as expected.