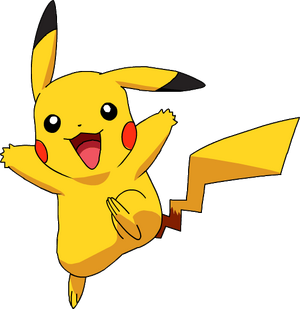 Pikachu is a newly-born Celestial who took the form of a yellow mouse and befriends Spider-Man and aids him in fighting crime.
History
Powers and Abilities
Powers
Celestial Physiology:
Electrostatic Energy Generation:

Electrokenesis:
Electric Blasts:
Electromagnetic Propulsion via Electrical Lines and Bridges:
Electrical Detection:
Electrocution:
Recharging:
Electrical Conversion into Enhanced Physical Attributions:
Localized Electromagnetic Storms:
Immunity to Electricity:
Charging:
Abilities
Ad blocker interference detected!
Wikia is a free-to-use site that makes money from advertising. We have a modified experience for viewers using ad blockers

Wikia is not accessible if you've made further modifications. Remove the custom ad blocker rule(s) and the page will load as expected.