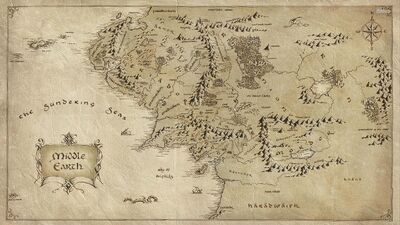 Middle-Earth
is an immense continent located to the east of
Aman
and
Tamriel,
extending into the far east of
Nirn
. Middle-Earth's climate is temperate in the northern and western portions, and subtropical in the southern & eastern portions. Rainfall generally decreases as one moves eastward in Middle-Earth.
Men from Middle-Earth are referred to as "Middle-Earthian", which is viewed as segregalist amongst Edhel and Dwemer.
Geography